Preview of the Upper School play opening Friday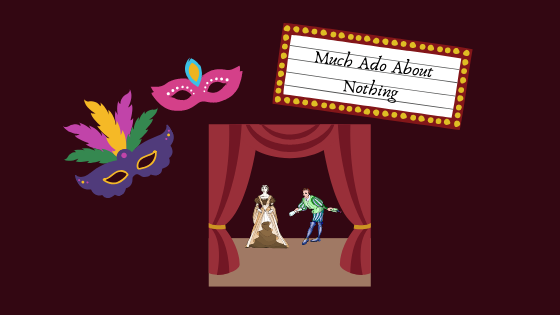 Annie Wright Upper School and eighth grade students will be performing Shakespeare's Much Ado About Nothing directed by Scott Campbell on December 13th at 7:00pm and December 14th at 2:00pm in the Kemper Theater.
Much Ado About Nothing is a comedy about love and the drama that ensues surrounding 4 characters: the witty Beatrice and Benedick, the gentle Hero, and the passionate Claudio. The play is a shortened adaptation of the original and will run about an hour long. 
Much Ado About Nothing will be performed in the round as Shakespeare traditionally was. This style means the audience will be seated on all four sides of the performers. According to the director, Scott Campbell, it's special that the audience will be "sitting on stage surrounding the actors" because, "it really involves the audience more, it makes it more intimate."
Tickets are by donation at the door.