Out of a basement in Pittsburgh, Sebastian Kinsler, Ryan Walchons- ki, Jake Kelley and Lydia Slocum create a unique music with a style that is difficult to pin into just one genre. The band Feeble Little Horse recently released their second album, Girl with Fish, on June 23rd. The band's influences flow from contemporary pop to electron- ic indie rock to folk. Girl With Fish has a very sharp noise, glitchy guitar and electronic drum beats that make you wanna get up and dance! As a follow-up to their critically acclaimed 2021 debut Hay- day, this LP has an elusive tracklist that is test to four bandmates trusting their musical instincts and ideas of sound with each other and that is totally heard in their music.
"Every track on this album had a super unique writ- ing process" said Kinsler in a interview with Josh Terry of VMP magazine earlier this month. "No two songs were written the same way from start to finish." The popular shoegaze-inspired single "Steamroller" evokes a feel similar to that of rock band My Bloody Valentine through its choppy and heavy guitar. "Steamroller" has become one of my top songs these past couple months not just because of its unique alien-like guitar sound, but also because it's lyrics deal with themes of a certain pressure to preform that most women can really relate to. This reigns true in most of the songs by the band. While Girl with Fish is a radically collaborative LP, it also marks a clear breakthrough for Lydia Slocum as a songwriter. "I just felt more comfortable saying vulnerable things, and not feeling like I have to explain it to them," said Slocum. "It was easier to open up, because then I had just met every- body when we wrote Hayday. Now we're buddies and I can say what I want." The song "Tin Man" soars in its chorus with Slocum singing over blistering fuzz of guitar, ("I gotta go cause you flash sadness / I found you all rusted and leaky.") Funny enough, the album highlight "Pocket" started as a GarageBand pop song that Slocum crafted in her bedroom. It's an twangy ballad, with expertly written hooks that unexpectedly morph into something sinister and grating, with Slocum screaming over a bed of distorted guitars midway through the track. The premiere track on the album "Freak" is in my opinion, the most blast-in-your-headphones worthy song on the album. For all its pummeling drums and guitar blasts, is a somewhat juvenile track about an social outcast's unrequited crush on a college star athlete. ("I know you want me freak/sportstar honey be on my team).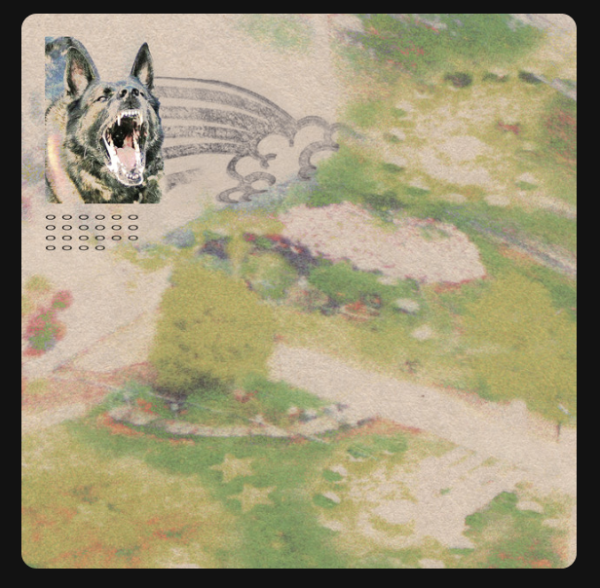 Feeble Little Horse's music is earthshadowing, independent and scrappy. This album honestly reminds me a lot of Olivia Rodrigo's most recent album "GUTS", but with less of the pop feel and more of a weird girl alien thing going on. I love it.
The band credit their sound and inspiration to the vibrant mid-Atlantic DIY scene in Pittsburgh with bands like Crafted Sounds Label, Gaadge, Barlow, Sleeping Witch & Saturn, Philadelphia's Julia's War, and They Are Gutting A Body of Water. "When we made both Hayday and Girl with Fishes, we wanted to join this community of musicians that we so admired," said Walchonski.
Like the album name, which came from an inside joke the band shared about imagined painting titles at a museum, there's a sense of humor in all of their music that comes across as very casual and natural to the listeners. This is especially heard in their previous album Hayday. "I think we just felt more confident on thi
s album," says Slocum. "We could have felt more pressure and more unsure of ourselves. But we just wanted to try new things, and learn from what people li
ked about Hayday, but not make the same song again."
Feeble Little Horse is a testament to the power of self-recording, indepen- dent artists, a DIY attitude and taking a leap with the people you are closest with. "Besides our friendship getting stronger and our songs becoming more interesting to us, nothing's really changed," says Kinsler. "It's still us just hanging out: This is what we do instead of playing video games".