photo courtesy of Ruby Li
Dark Academia
February 2, 2022
Dark Academia is the name coined for this gothic, American-prep aesthetic. It is one of the "Academia" aesthetics, which center around a passion for learning, literature and self-discovery. The essence of dark academia is that of allure, mystery and curiosity. Romanticizing education is a key tenet, and grandiosity and pretentiousness are not uncommon to come across in this world. Antiques, architecture and old money are also important elements of this aesthetic. Dark Academia is drama and high society personified. In this spread, the many facets of Dark Academia are explored and explained. Furthermore, Inkwell has compiled a Dark Academia lookbook for the viewing of its readers.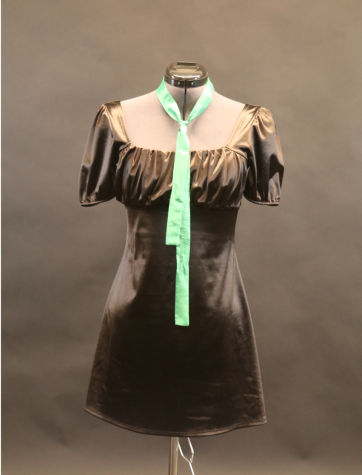 Dark Academia fashion consists of sweater vests, v-neck cardigans, button-up shirts and ornate blouses. Skirts, pencil or pleated, and dress pants are also staple items. Palate-wise, Dark Academia favors earth tones and shades. This allows for another signature aspect of Dark Academia fashion: versatility. In the fashion of school uniforms, Dark Academia articles are optimal for mixing and matching as well as layering. In the building of outfits, Dark Academia takes inspiration from Romantic and Victoria                 n fashion. The more fanciful, the better. In terms of shoe choice, leather dress shoes or heels are most common. Doc Martens, however, have recently grown in popularity. When it comes to makeup, hair and accessories, Dark Academia is split between simplicity and drama. Makeup is natural or darkly mysterious; hairstyles are clean cuts or wildly disheveled. Accessories range from plain leather messenger and tote bags to ornate pendants and stacks of rings. Glasses and suspenders are also popular additions for their vintage and bookish appearances. Accessories also aim to convey wealth and high socio-economic status.
Dark Academia is also characterized by music. Classical pieces from the Baroque and Romantics periods are popular. These pieces tend to convey feelings of melancholy or romanticism, however, epic and high-tension pieces also have their place. The genre of music isn't limited to classical pieces, though. Contemporary artists such as Lana Del Rey, Florence + The Machine, and Sleeping At Last are favored for their dramatic and theatrical works.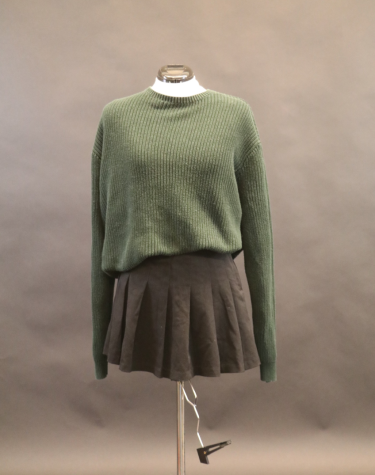 Dark Academia playlists for studying or for mood are also a rising phenomenon, and can be found on YouTube paired with aesthetic graphics and melodramatic titles. 
Additionlly, Dark Academia has associated seasons. Fall and Winter are preferred to Summer and Spring, as the former allows for the signature layering. Similarly, shorter days, longer nights and a slight chill in the air lend themselves to the darker themes of the aesthetic. Fallen leaves and white snow make for mystical and beautiful backdrops, and rain carries a certain sadness and desperation.
Dark Academia also has a wide range of media claimed as "canon" to the aesthetic. These medias­—books, films, series, comics, plays, musicals and more—tend to be set in the 19th or 20th century, more often than not at an elite and secluded private school. The characters are disciplined, skilled and cold, with mannerisms and behaviors foreign to the outside world.
Dark Academia media also features a number of common tropes—murder, secrecy, forbidden knowledge, drug abuse, mental illness and the obsession with the pursuit of knowledge. Some examples of popular Dark Academia media are the Harry Potter series, Dead Poets Society, The Phantom of the Opera, Kill Your Darlings and The Umbrella Academy. Some key authors in Dark Academia are Arthur Conan Doyle, Donna Tartt, J.D. Salinger and Ancient Greek playwrights and philosophers like Sophocles.
This piece was originally published in Inkwell's Fashion Issue.