Art Submissions from Inkwell's Spring Break Challenge
Over spring break, students from all divisions of Annie Wright submitted artwork in response to the outbreak of COVID-19 and their experiences with social distancing. 
Below are their works, which range in greatly in their mediums, from paintings to digital illustrations. While some chose to directly portray and discuss COVID-19, others used this challenge to inspire strength in this lonely and difficult time.
Ren Henry-Mitchell, 9th grade
"I wanted to create a piece of art that would showcase Lynnford [the dinosaur] finding ways to overcome the challenges presented by social distancing and stay positive and connected while practicing good coronavirus safety habits."
Eliza Hall, 7th grade
"I feel like the virus is taking over the world and basically devouring it."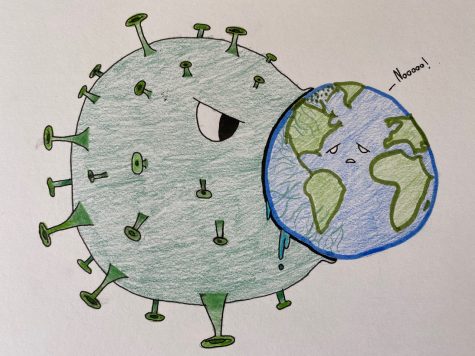 Norah Blake, 4th grade
"This COVID-19 themed art piece was inspired by inspirational quotes on signs and billboards around Tacoma and Proctor."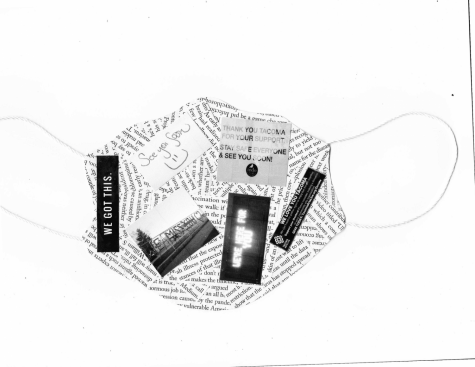 Sofia Verbovski, 3rd grade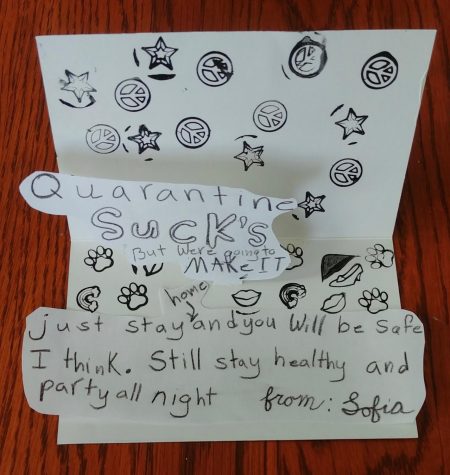 Isabel Rozendaal, 5th grade
"I've been inspired to do art using oven baked clay. Here is my attempt at a creation of the Coronavirus which we all want to stay away from."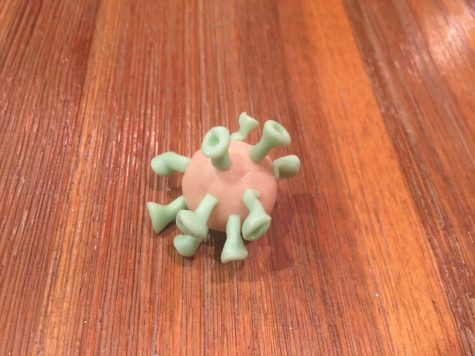 Vala Borgelt, 6th grade
"The effects of Corona Quarantine"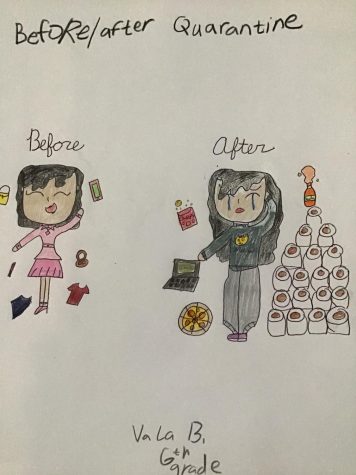 Addison Stairs, 2nd grade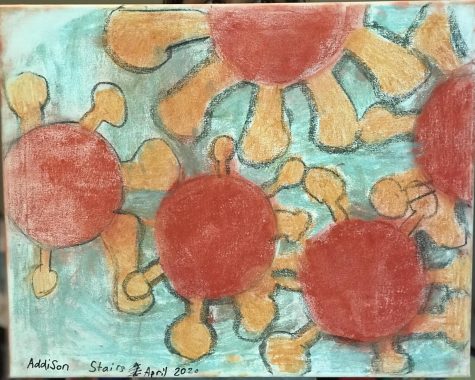 Natalie Blake, 7th grade
"This piece is titled 'Tacoma's Vacated Museum.' Right now, Downtown Tacoma is a ghost town. The usual laughter and talk wafting from restaurants is muted. The silence has turned my attention to the works of color displayed in Tacoma's many murals, behind buildings, in alleys, and along the walls of parking lots. They are a reminder of joy and beauty that still exists even in what seems like a vacated town during this hard time."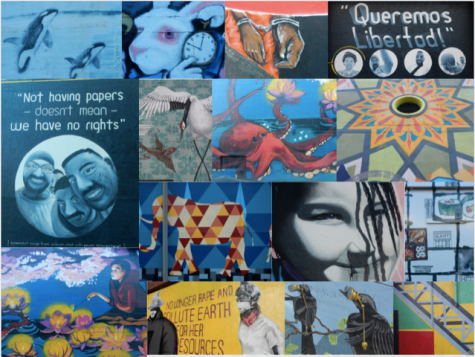 Tyler Weston, 4th grade
According to Emily Weston, Tyler Weston's mother, "It's called Rainbow Tree. His hope is to spark happiness and joy during these difficult times."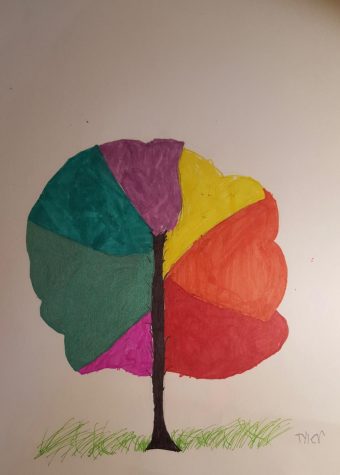 Molly Mesec, 8th grade
Two pieces of art inspired by COVID-19 drawn on Molly Mesec's phone: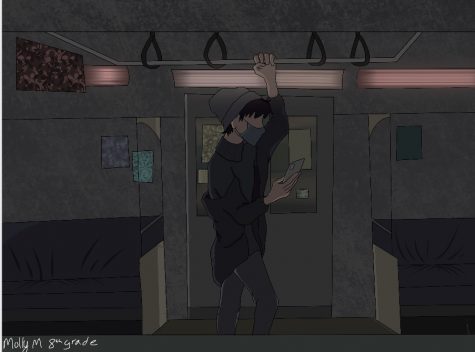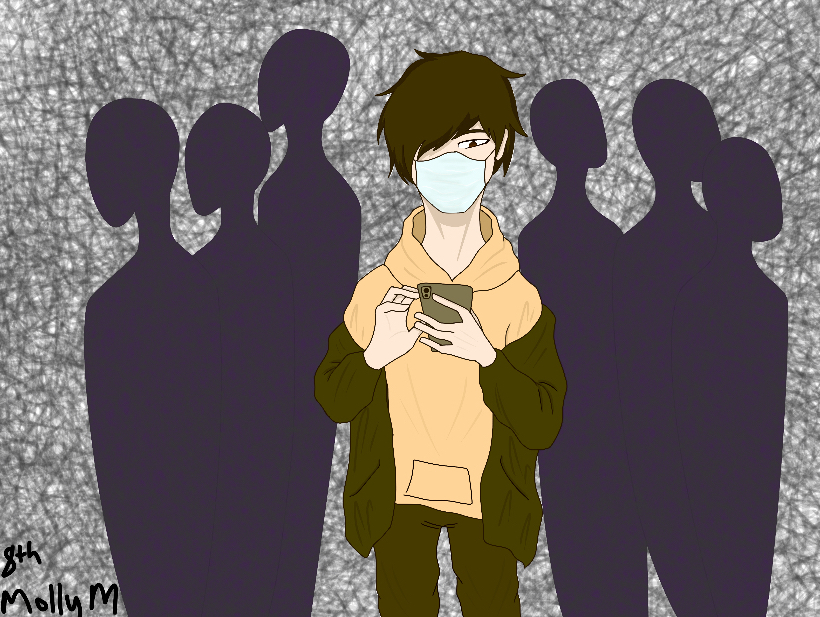 Skuya Elkins, Preschool 4-5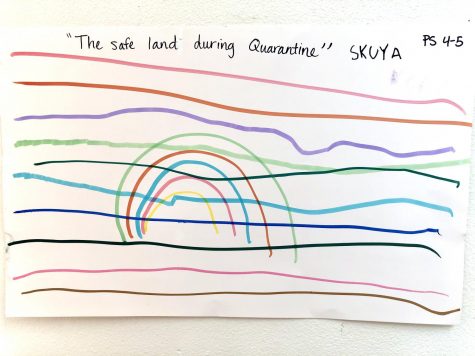 Maxine Pendras, 10th grade
"This piece is inspired by time spent inside remembering days of more freedom."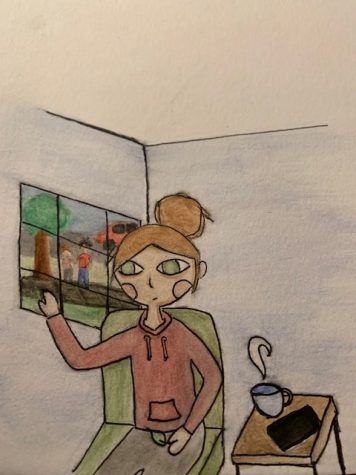 Alexandra Bessler, 12th grade
These pieces are titled, "Marilyn Monroe, Madonna, Blue Morpho Butterfly and Lilac Breasted Roller."
"I've been just finding the urge to do artwork in the middle of the night! My sleep schedule is very odd at the moment. I am working on sketching portraits now and I started with an image of Madonna."