Annie Wright community eagerly awaits new pool & gym
The new gym and pool has been highly anticipated since it was first announced last year. Previously the gym's opening date was at the beginning of this school year, but has continuously been pushed back due to the urgency of the new academic building. Now that the building has opened, the gym and pool are next. 
According to Mark Blanchard, maintenance and security director, there isn't a set opening date, due to setbacks such as weather and permits. The earliest is December, but this can be easily pushed back. The inside of the building is almost complete, while the outside still needs some work. In order to use the gym, a certificate of occupancy is necessary so all the work has to be completed. There is still more work to be done. 
The new gym facilities include a basketball gym, a balcony that goes around the gym, and a lobby where Andrew Burnstein, assistant director of athletics, will have his desk. In the pool area, on the lower level, there are locker rooms for students to shower and change.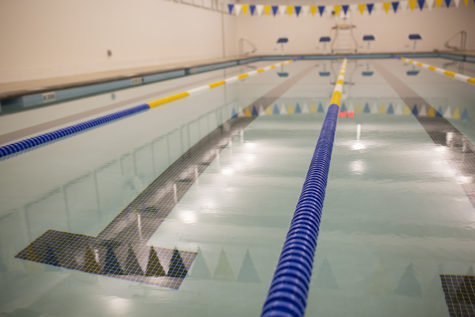 The old gym will also be getting an upgrade. "Shortly after the New Gym opens, the Kemper Gym will get a fresh look with a newly painted court for both Basketball and Volleyball", Andrew Braunstein said. The old gym will continue to be used as a primary gym. 
Once the new gym is open, it will be available for all students, but the primary use of these facilities are for physical education programming and the athletics department. Excitement among students has increased as the anticipation for the gym has grown. "I'm excited for the new gym to open," said junior Maya Garcia, "I've been waiting for a long time and I'm excited to use it."