Track and Golf athletes head to state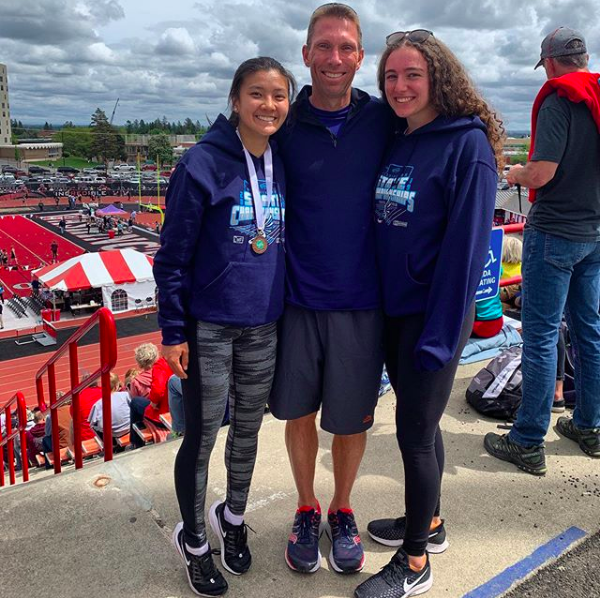 Four Upper School for Girls athletes headed to the state championships this week. Juniors Abby Givens and Nina Ye competed in the state golf championships in Olympia, Washington, and Senior Anna Haddad and Junior Alexandra Bessler competed in the state track championships in Cheney, Washington.
The state golf championships ran May 21-22, which occurred at the same time as IB exams. Givens and Ye, who were due to test in IB Spanish, made the decision to commute back and forth during the two days so that they could compete in the tournament and take their exams.
Givens and Ye placed 5th and 6th in the state respectively, and the USG golf team placed 3rd in the state. Together, Givens and Ye played a total of 36 holes.
The state track championships started with preliminaries on May 23 and extended to May 24-25. Haddad qualified for the 800m, 1600m, and 3200m races, and Bessler qualified for the 100m race. Haddad placed 7th in the 3200m race.