Food journal from Spain
Student Life editor Julia Henning, an exchange student at Casvi School in Madrid, documents specialties of the region.
This dish is a fried rice with onion, red and green peppers, and tomatoes. It is made with paprika and other spices, which makes the dish both a little sweet but also spicy. Later El Caldo de Pescado (broth) is added and then finally the rice.
Paella is easily recognized as a very common Spanish dish to many foreigners. The dish consists of a type of rice in a curry with different seafood, chicken or ham. It is almost always served at big gatherings and during holidays. The dish pictured here can serve about 12 people.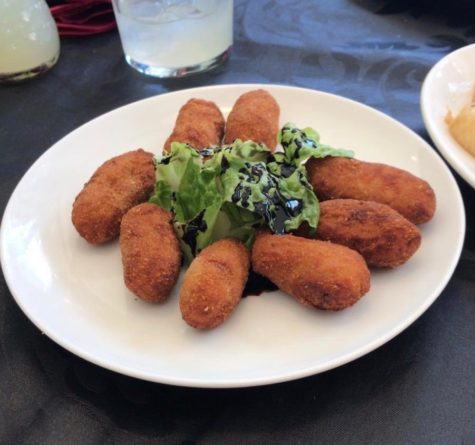 Croquetas (filled with ham)
Traditional Spanish croquetas are filled with ham, chicken or seafood, and they also may contain mozzarella. They are fried and typically served with béchamel sauce.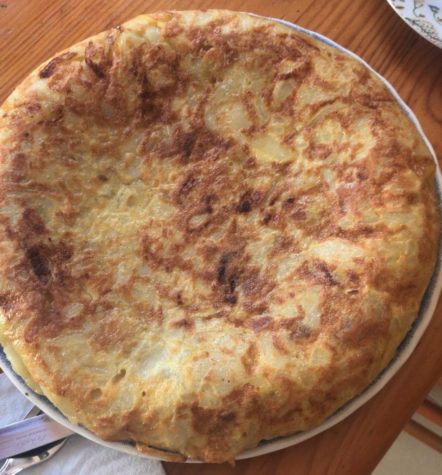 Tortilla de patata
As one of the most recognizable and specific dishes to Spain, the tortilla de patata is similar to an omelet with potato and onion. It is typically served for dinner with family.
Found very commonly in Las Islas Canarías (the Canary Islands, territory of Spain), the mojo sauces are made from peppers, tomato, vinegar, and garlic. Shown here are the red and green pepper versions as dipping sauces for the potatoes.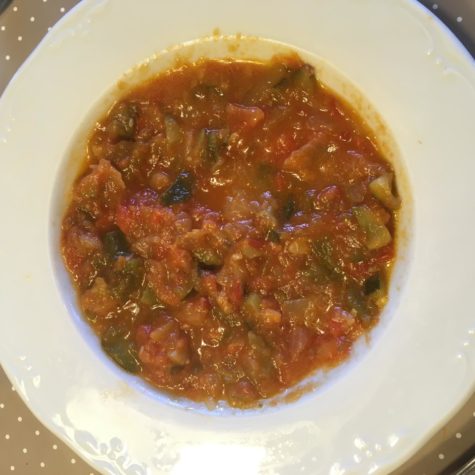 Pisto
Pisto is a soup served for lunch and dinner. It is typically served warm and made of tomatoes, onions, eggplant, and zucchini, and it sometimes has a fried egg on top.
El Roscón is a cake served during the celebration of "Los Reyes Magos" (the Three Kings) on the 5th and 6th of January. It is filled with a surprise cream (Nata) and three small king figurines are hidden inside to be discovered when you cut into the cake.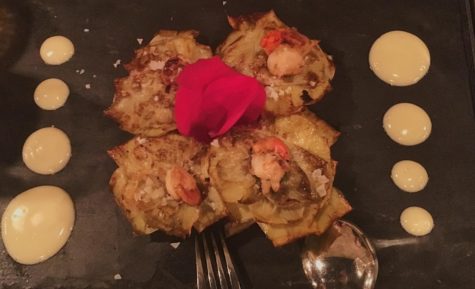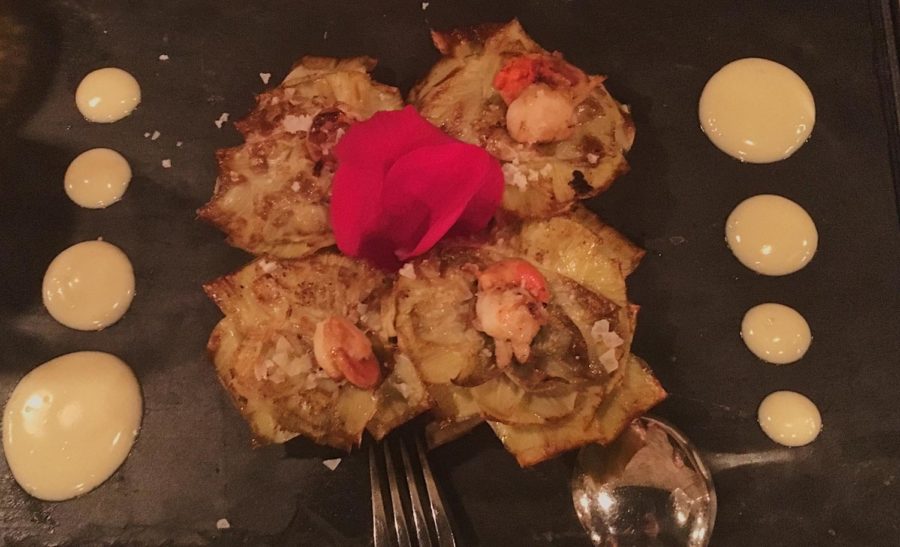 The typical Spanish preparation of the artichokes shown here is to take the hearts, boil them, and the fry them with garlic and ham. Here they are served with a garlic sauce.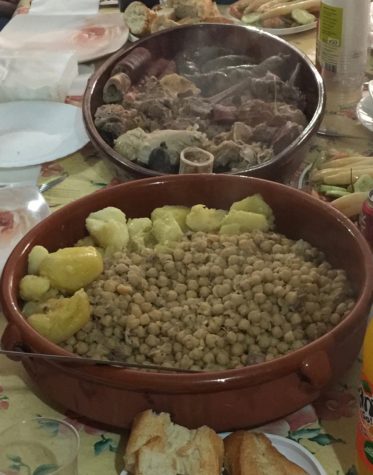 El cocido Madrileño
The typical cocido known in Madrid starts with a broth, and the vegetables, garbanzo beans, veal, bacon, and ham can be added to your liking. Pictured here are the garbonzos and meats in separate bowls that can be added to the broth in the bowl farthest away.
The Madrid form of this soup is with ham, sausage, and pork. The broth is made of tomato, garlic, onion, salt and pepper.