Review: Bohemian Rhapsody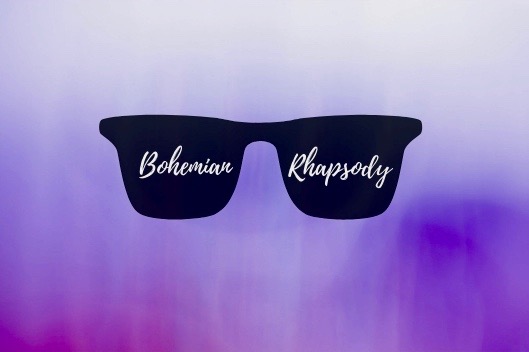 Bohemian Rhapsody is a biographical film depicting Freddie Mercury and Queen's success and rise to fame. It lets the audience in on how the band met, their development of musical style through numerous hit songs and the lead singer Freddie Mercury's personal life.
I heard many opinions about Bohemian Rhapsody; from viral videos highlighting Rami Malek's (Freddie Mercury) perfect replication of Freddie Mercury's movements to Vox's critique of the movie's failure to capture the depth of Mercury's gay identity.
From a point of view of a movie consumer, I found the film entertaining. It included the love story, the corrupt villain and the conflict between band members solved with a big musical number. From a Queen fan's perspective, I was a little more critical. Perhaps because I was looking forward to the movie as soon as the trailer came out, I couldn't help but feel a little bit disappointed. It was as if what Queen represents to so many people had been reduced to something for mere entertainment on a Friday night with nothing to do.
Don't get me wrong, the movie had some great aspects. The visual aesthetic was stunning, the music was amazing as always (though I wish there were more of it), and praises of Rami Malek's portrayal of Freddie Mercury was accurate. However, there are some biopic movies that reinstate your love and admiration for a certain idol, something I was looking forward to in this movie, which had failed to deliver. For example, the movie Jersey Boys (a movie adaptation of the Broadway musical Jersey Boys) made me absolutely adore Frankie Valli and the Four Seasons. I would have liked to think that if a complete stranger to Queen watched Bohemian Rhapsody, they could feel the same way about Queen.
The brilliance of Freddie Mercury was unquestionably represented in the movie; however this film failed to capture the depth of the music, obviously a big part of Mercury's life. From my mother's stories of how Queen was banned on radios in South Korea (how she became their fan is still in question) to trying to memorize the lyrics to "We Will Rock You" before my brother, I have developed a deep appreciation for this particular band and their music. As I got older, I started to understand the depth of the lyrics and the rarity of the music itself. I understood why they meant so much to my mother and developed an attachment of my own.
Freddie Mercury defied all stereotypes and boundaries, representing the underdogs and the outnumbered. Their music did the same, unlike anything I and many people around the world have heard before. Even though this movie failed to capture some aspects of Queen, how can we expect any film to fully capture the depth of love of music?