Local Fires Wreak Havoc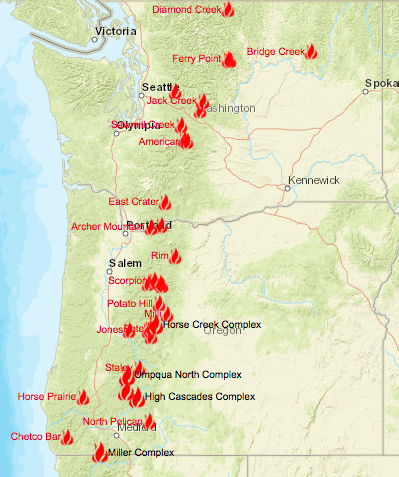 Smoke and solid ash from local wildfires continue to collect in Tacoma. The fires threaten both the environment of the Puget Sound region and the health of its inhabitants.
The Norse Peak Fire, near Crystal Mountain Ski Resort, is currently 8% contained. Crystal Mountain, near Mount Rainier, is in a level 3 evacuation procedure, meaning The Washington State governor Jay Inslee has declared a state of emergency.
40 miles per hour winds blew the smoke and ash toward Tacoma, which began collecting early Tuesday morning.
According to The American Lung Association, certain groups such as young children and seniors are more susceptible to the health effects of the smoke and ash. They recommend staying inside as much as possible and maintaining absolute minimal contact with affected items.