The Yellow Ties Have Found the Spade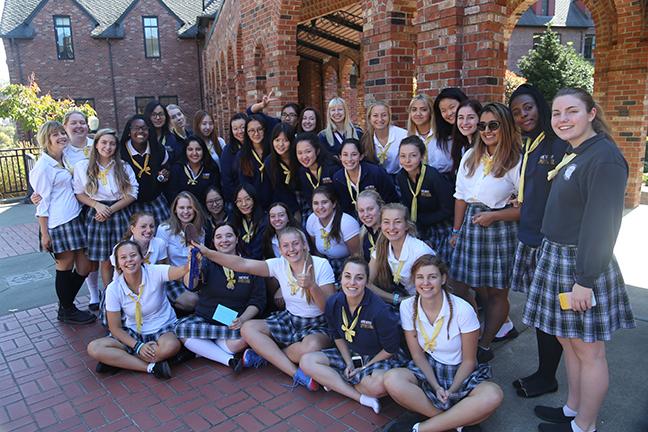 On September 28 the Yellows Tie Class of '17 rejoiced as they found the elusive spade. Seniors Aurora Hake, Annika Cederstrand and Maria Peterson took advantage of their study hall and pursued both the final clue and the spade itself.
Now that the seniors have found the spade, a tradition dating back to the 19th century, they are able to request senior privileges. The final clue read: "Hello Yellow Ties! Your spade is trapped behind something borrowed, something blue. Good Luck!" The spade was hidden inside a middle school locker sealed with a lock that corresponded to the numbers on the final clue. The seniors have already been granted their first immediate senior privilege: off-campus lunch. Scroll down to watch the breaking news video of all the excitement.
Annika Cederstrand, who found the spade, said, "I was so happy! I felt like I was really apart of Annie Wright, my class and a part of tradition especially! I've been here for 14 years and this is definitely the proudest, happiest and most memorable experience I've had at this school. I felt like I was a part of something I've looked forward to participating in for so long. Go Yellow Ties!"
According to Director of Business Development and Senior Class Dean Rex Bates, in the beginning of the school year, the Middle School staff forgot what the mysterious locker held and assumed it to be unused and inadvertently locked. Director of Maintenance and Security Mark Blanchard broke the lock off only to reveal its contents, the spade. Following this realization, science teacher Donald Sidman took the responsibility of re-assembling the lock and ensuring it aligned with the numbers written on the preceding clues.