Mindy Lee Receives National High School Leadership Award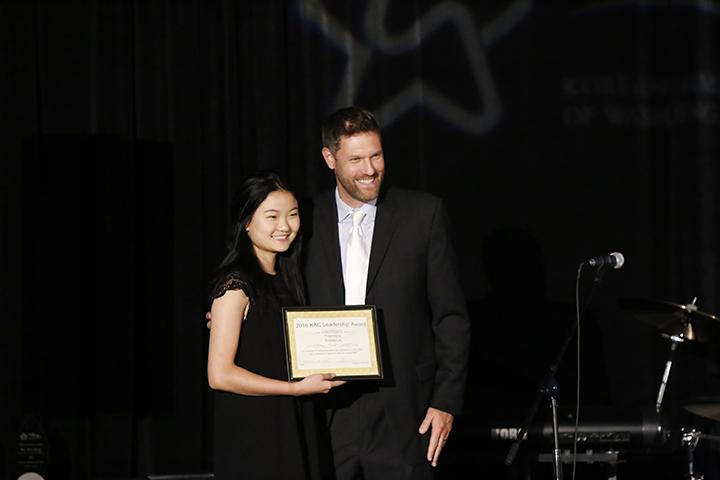 photo courtesy of Allon
On the weekend of September 16 and 17, Senior Mindy Lee won a nationally recognized high school leadership award from the Korean-American Coalition (KAC), which works to empower Korean-American teens nationally. The Washington chapter hosted this year's national conference and gala, an awards ceremony for those whom have helped spread KAC's message.
Over the summer, Mindy interned through KAC and worked to create a video, which premiered at this gala (see below for video).
Upon hearing that she had won, Mindy was overwhelmed with excitement. In the weeks following the initial reveal, she came across a gala program and spotted the name "Jake Guadnola" in bold text. Her mother had worked with Annie Wright's Director of Upper School so he could be the one to help honor Mindy and present her award.

On the night of the Bellevue gala, Mindy arrived excited to see her video premiere and witness Jake's speech. As she entered, her mother pulled her aside and revealed that classmates Alanna Muhoza, Bella Eisenhart, Safa Saeed and Nina Rubesch, all of whom had paid the $75 ticket fee, had come support and surprise their friend.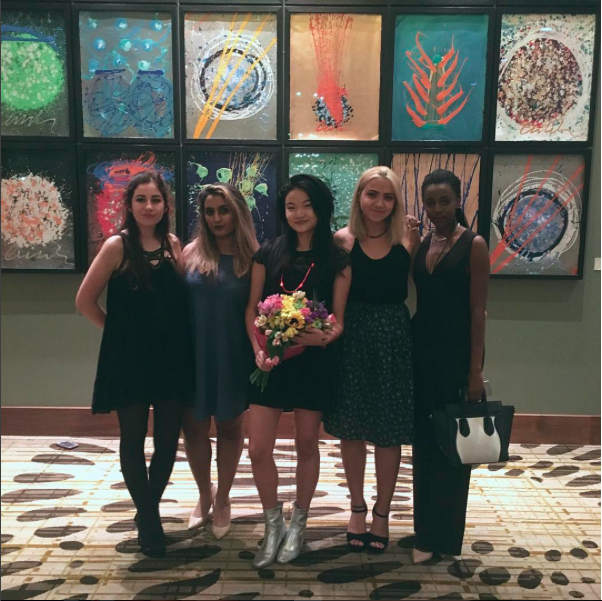 Finally, the moment arrived. Jake headed towards the stage. In front of 150 people, Jake Guadnola "winged it." Luckily, according to Mindy Lee, "It was actually really good." Mindy accepted her award, with her proud friends watching her from the audience.
Following the main awards presentations, there was a high-stakes Dessert Dash, a donation motivator in which the highest bidders are able to select desserts of their choosing. Throughout the entire donation process, the table deliberated the dessert of their dreams. With a resounding vote for chocolate cake, Jake was sent to dash for their dessert. Returning with a proud smile on his face, Jake presented the table with a carrot cake, his personal favorite.
Korean American Coalition 2016 from Jay Koh on Vimeo.