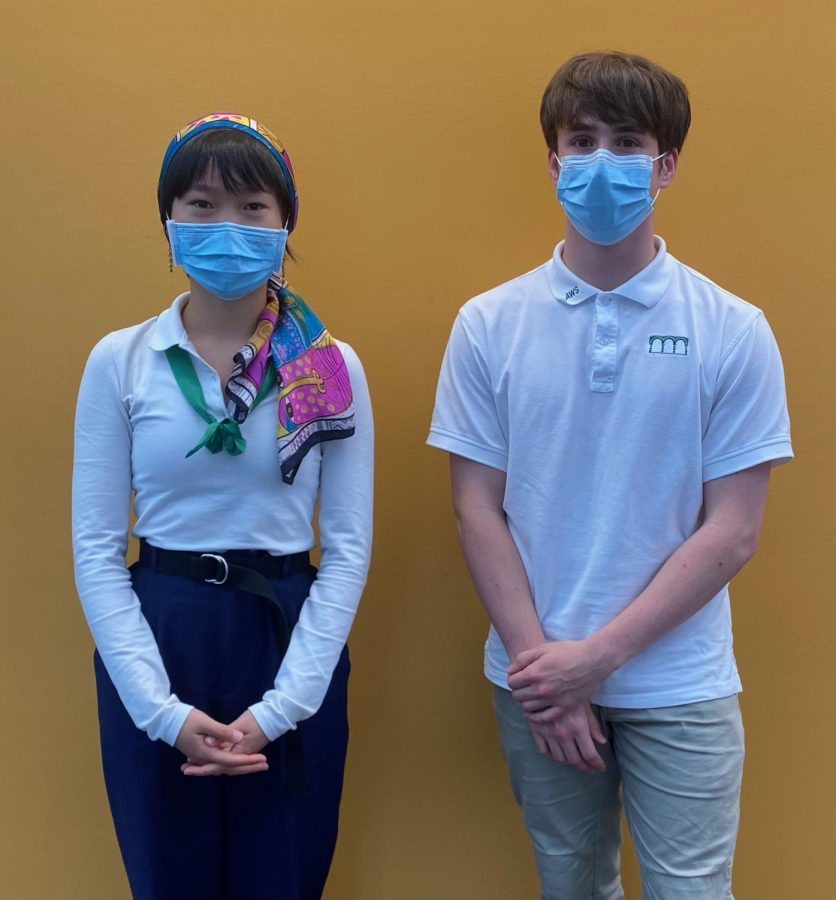 photo courtesy of Olivia Near
Why the Annie Wright Uniform should be Gender Neutral: A Push for Change in the Uniform
May 20, 2021
While many students love or value the uniform, to others it serves as just another boundary to self-acceptance and gender equality. 
At Annie Wright, the uniforms for the Upper School for Boys and the Upper School for Girls include differences in ties, blazers, pants, jackets, and even shirt styles. This differentiation is not only unnecessary but also harmful for students with varying gender expressions not wanting to be categorized. The distinction created by the separate uniforms can result in issues with self-acceptance, social barriers, and discrimination based on presentation and discomfort. As the purpose of uniforms is partially to promote equality and confidence within school environments, gendered uniforms enforce a directly opposing attitude. Student Life and Governance in the USG is currently working on a proposal that would suggest similar changes in the Upper Schools' uniform policies. I encourage students to support these policies. 
Additionally, abolishing the gender divide of the uniform would increase the variety of options for all students. Whether it be about stylistic choice, temperature or environment, having the same selections across the board opens up opportunities while continuing to support the same basic ideals of a uniform. There is simply no reason why students in the Upper School for Girls should only be able to wear navy pants and the Upper School for Boys only khakis. The differentiation is pointless, transphobic, and serves as a barrier to inclusion.
The reasoning behind separate uniforms reflects outdated views and cisnormative constructs. Annie Wright Schools is ready for change and so are its students. I propose to combine the uniforms between the USB and USG and make the uniform options apply to all students within the Upper Schools, to have USB ties be available to members of the USG and skirts available in the USB. By creating the same uniform options in both schools, Annie Wright can normalize gender expression and acknowledge student preferences.