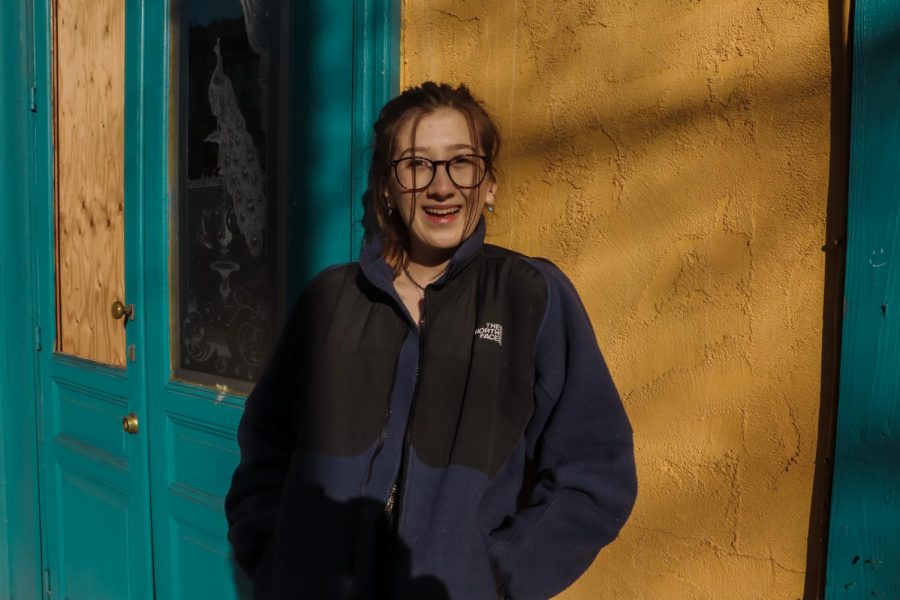 Student Activist Spotlights
Isabella Iregui
Isabella Iregui, a Sophomore at Annie Wright, became a student ambassador for the Save the Children Action Network in her Freshman year of high school. Save the Children, a humanitarian organization founded in 1919 in the UK, has branches across the world, including one in Washington. According to Iregui, the primary goal of the organization is to "provide representation for kids across the world." 
However, COVID-19 created challenges for Iregui and her group of ambassadors. For instance, their plans to travel to Washington D.C. last year for an annual Save the Children trip was cancelled. Despite these setbacks, her group still meets once a week to discuss current events and to plan future initiatives.
As the 2020 presidential election nears, one such issue the ambassadors worked on is registering voters. In doing so, Iregui hoped to address issues of voter suppression, which she said is tied "into racism in our government and our country." 
To help register voters, she and other ambassadors contacted relatives and friends, electronically or more often via postcard, to share resources on how they can register to vote and on how they can get informed on election-related issues.
Her interest in fighting voter suppression through registering voters stemmed from her belief that, "being able to vote as a citizen if you're eligible is just a basic human right… you should be able to vote for the person you think represents you and our country's best interests," she said.
Even if you aren't eligible to vote, Iregui said there are ways to get involved with elections. For instance, she encouraged people aged 16 or 17 to pre-register to vote. That way, for the next election, "your voter registration is immediately processed and you will be immediately sent your ballot" she said. 
For people under 16, there are other routes to getting involved.  "If you're not eligible to preregister, you can still encourage your family members and friends who are [eligible] to do so," Iregui said.
In considering whether or not your vote matters, Isabella Iregui reminded: "There are around like 100 million people who decided not to vote last election and I think every single one of them decided their vote didn't matter when collectively, it definitely does." She also advised potential voters, "it doesn't matter if you're left wing or you're right wing, it's still your responsibility to vote."
Terah Gruber
Terah Gruber, a senior at Annie Wright, volunteered to help register voters through Students Demand Action in the summer of 2020. Students Demand Action is a youth organization fighting gun violence in the US, which is a part of the larger organization Everytown for Gun Safety, a national non-profit advocating for gun control.
Gruber originally planned on only participating in the youth organization's local rallies this summer. However, because of COVID-19, they were cancelled. Following this cancellation, she received a cold call from a local member of Students Demand Action who shared information with her on how to get involved with the organization, after making sure she was pre-registered to vote. 
Since signing up, Gruber has volunteered virtually through phone banking with her fellow group members, engaging people in conversations similar to the one that got her involved. She typically discusses registration and how to learn about candidates' stances on gun control. In addition, she attends regular zoom conferences with other members where they learn more about voting and "the importance of voting with gun violence in mind." 
Gruber cited her Global Politics Class as one of the reasons she wanted to get involved. "Taking that class was very eye opening. Before, I was just not very interested in politics only because I didn't like watching the news" she said. It helped her realize that "the last election and this election… are very important, and I think this one is more important than ever, and so I wanted to do my part, even though I can't vote yet." 
She was also drawn to the organization by its interactive nature, and because it's youth-led. Instead of watching the news, "I learn by going to these zoom conferences and talking to other kids about issues that I'm passionate about and want to learn more about," Gruber noted.
As a phone bank volunteer, Gruber faced challenges because of her age. "I think when people answer and they hear a kid on the phone… it's harder for them to take us seriously" she said. Yet to Gruber, it has been worth it because by educating other potential voters, "it'll make a little domino effect, and now there's more people who can get other people to register" she said.
Gruber encouraged people to vote not only because of the change it can create in the world, but because "when you vote it's not just clicking a box…you're also educating yourself. […]When you take the time to vote, and… you have to read that packet and go through all the information for it, you know, you're learning more about it [politics] and you're getting involved."
For students who are too young to vote or even pre-register, Gruber said,"just do some research and find some organization, you know, for a matter that you care about, there's going to be a youth organization that is taking volunteers." 
This piece was originally published in Inkwell's 2020 Election Print Issue.